Pub News
All current pub news will appear chronologically below.
Long standing tenants at the Wynnstay Inn, Llansilin have left in early 2020. We understand the pub will be closed for an indefinite period whilst renovation work is done.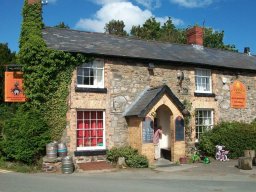 The Fir Tree Inn, Crew Green sadly closed in May 2019, with the tenants moving to the Cock Hotel, Forden. Still closed in March 2020 and currently for sale with Sydney Phillips. The village's only pub was almost lost to housing back in 2001 and we hope it returns soon.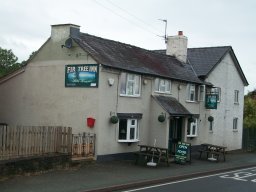 The Exchange in Newtown reopened as a sports bar after a smart refurbishment in March 2019. It's excellent to see such a commitment to real ale, with 4 handpumps seen on the bar mainly dispensing ales from local breweries. Will certainly become a favourite of our pool playing CAMRA members!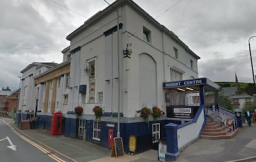 Sadly the fight was lost for the Four Crosses Inn in March 2019 when Powys Planning gave consent for change of use to housing. The whole process has taken 5 years, including 3 applications and 1 appeal. The place was run down over years of neglect by a pubco and eventually bought by a property developer from Milton Keynes. A village of 1,000 + people now has no pub, with the Golden Lion being classed as a hotel. Ultimately the whole long winded process wore people down, with only the community council and a handful of locals willing to continue the fight at the end. Perhaps in time, the Golden Lion will become the village local again and we sincerely hope that it does, but we can't help thinking that an opportunity has been lost here.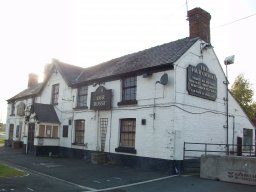 Local pub news update (December 2018). The Sun Hotel at Llansantffraid reopened (pictured below) after a 7 year closure a few weeks ago and has had a stunning refurbishment throughout. 3 real ales (including Hobsons) have been seen on the bar and real cider is available. We also understand in the same village, the Lion Hotel has been taken over and is likely to reopen it's doors in the near future. The Lion at Llandinam is currently shut and we are watching future developments there. We hope this prominent A470 landmark will be eventually restored back to the village, although there are structural issues that need to be resolved first. In the last few months we have seen the Sarn Inn, Admiral Rodney at Criggion and the Lion in Berriew are open again after extended closures. Currently a few of our pubs have been recently listed for sale such as the Dolfor Inn(GBG listed), Cefn Coch Inn, Bluebell in Llangurig and the Railway in Forden. These pubs remain open though. The Bell Hotel in Newtown (closed) has also had it's price reduced so we hope buyers come forward for these all soon. The Cambrian in Newtown and Pinewood at Welshpool also have their doors firmly shut. We have also heard that a sports bar will replace the Exchange in Newtown in the coming months. The GBG listed Beehive at Manafon is also open again after a short closure due to illness.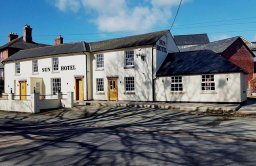 The Flying Shuttle in Newtown has sadly closed (July 2018), and now being demolished to make way for a care home. It now leaves this side of the town without a public house.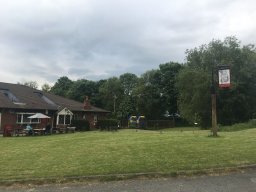 After an extensive refurbishment, the Raven Inn in Welshpool has reopened after 18 months closed in May 2018.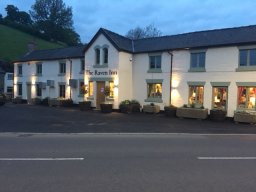 The Unicorn in Caersws reopened it's doors after an extensive and impressive refurbishment on the Easter weekend. It will be great to have this prominent landmark returned to the village after being closed for over 12 months.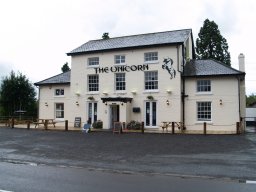 Lion Hotel in Llansantffraid closed without warning in March 2018. The pub is currently been offered under lease.
The Kings Head in Meifod reopened again after a smart renovation in December 2017. 2 real ales currently available with national brews popular.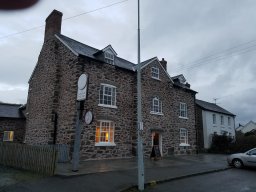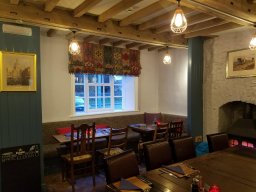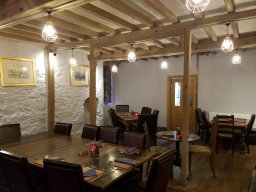 The Exchange in Newtown closed in November 2017, maybe permanently. Management stated they are not renewing the lease on the pub as well as the nightclub, Crystals. They have sighted increased business rates as the main reason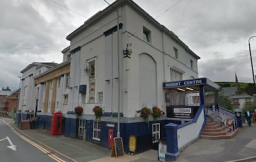 It's great to hear that the Sarn Inn has been bought by a local family. To confirm this, the metal shutters have been removed from the windows and doors of the pub. We're unsure of the full intentions of the new owners at the moment but we have been led to believe that the building may possibly be split to incorporate another business as well as the pub. More to follow soon and this is fantastic news for the villagers, whom have missed their watering hole for the last few months.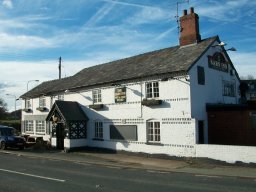 Fantastic to have a good news story about one of our branch areas village pubs. It's now official that the Kings Head in Meifod has been bought by a family local to the area. After countless years of non-investment from the previous Pubco owners, it will now become a free house. We understand extensive renovations will begin shortly. An exciting new chapter in the history of the Kings Head is about to begin...
We have heard worrying news that the Sarn Inn has apparently been closed for good by Admiral Taverns. Not content with also closing the Kings Head in Meifod, they have now decided to rob yet another village of it's only local. We need more information about the Sarn Inn, and want to know if the locals are prepared to resist any change of use if this goes to planning for housing. This is crucial if we(CAMRA) help to save the inn. Neither of these pubs have yet been offered for sale, and this would need to happen before any attempt of conversion.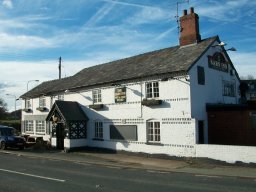 The Angel in Newtown, has now permanently closed as a pub, and is soon to be converted to a Costa Coffee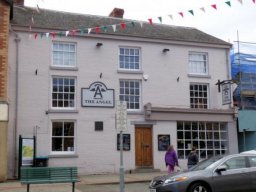 It has come to our attention that Admiral Taverns have closed down the Kings Head in Meifod. Apparently, they do not believe the pub has a long-term future as a part of their business. As many of you may be aware, Admiral Taverns were responsible for the permanent closure of the Waterloo Arms, Abermule. A similar pattern has evolved in Meifod, with a complete lack of investment in the premises over recent years, and slowly (deliberately?) running down trade. They say that it will be offered for sale over the coming weeks, but for now, this large village has no pub. Montgomeryshire CAMRA will be keeping a keen eye on future developments and will support the local community in getting their local back open.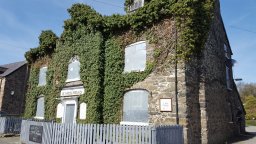 A handpump has been seen on the bar at the recently reopened Star Inn at Dylife. They hope to sell real ale on a semi-regular basis rotating between Monty's Brewery and Cader Ales.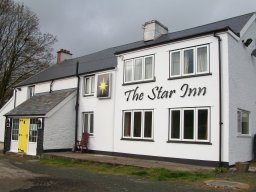 The Fir Tree in Crew Green reopened in early 2017 as a traditional local selling Indian food as well as traditional British fare. Butty Bach is the solitary ale.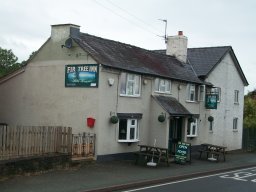 Unicorn in Caersws has closed (Jan 2017) for a 3 month refurbishment of the letting rooms. Likely to start selling Indian meals on one side of the hotel when it reopens.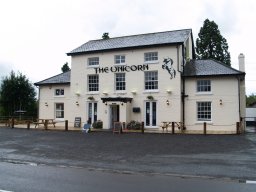 The Tanhouse Inn, Llangyniew has sadly shut it's doors for the final time. We hear that a sale has been completed with new owners intending to convert to a private house after planning permission was originally granted back in 2012. The inn has been serving locals and visitors alike since the 19th century but has now pulled it's final pint. The Farmers Bar had a wealth of character features including inglenook fireplace, woodburner and beams and will be a great loss to the local community. Worryingly, it is the second rural pub to be permanently lost in our branch area in the last 12 months. Lets hope this is the last for a long while.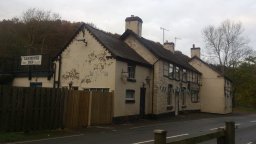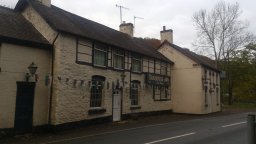 We have heard the excellent news that the Star Inn at Dylife has been sold and will reopen in the near future as a traditional pub following a Welsh theme with local Welsh food and ales on sale. The Inn had been run as retreat centre for the last year and would only open via pre-arrangement to the general public. Many feared for it's future as it was offered for sale as a country residence but thankfully it has been sold to buyers who live locally who have every intention to return it as a social hub for this isolated area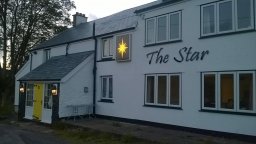 An update on the Waterloo Arms, Abermule and it's bad news we're afraid to say. The pub is currently been converted from a public house(A4) to offices(A2). Uk planning law allows conversion between the A classes without the requirement of planning permission. This now leaves Abermule as a one pub village with the Abermule Inn remaining. This is particularly galling as a couple were just about to buy the Waterloo and continue as a licensed premises but Admiral Taverns did the dirty on them and the village by selling to an insurance company for offices.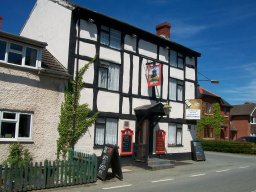 The landlady of the Fir Tree at Crew Green will be leaving after 7 years at the helm on 19th Sep with new tenants stepping in straight after. Always a well kept pint of Butty Bach available and we expect this will continue when the Fir Tree changes hands.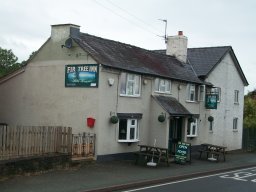 The good news is that the Dolfor Inn has been sold and reopened in June 2016 after a 17 month closure. Three real ales can be seen on the bar with local breweries supported including Clun.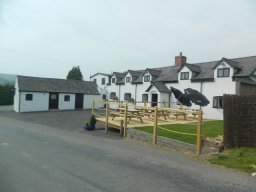 Our 2014 branch pub of the year, Hall Street Bistro(Formally Bistro 7), closed and subsequently reopened as a pizza restaurant in June 2016. Casual drinkers are no longer welcome and the real ale hand-pumps have been removed from the bar. It all started to go wrong when the manager Brian left at the end of last year to resume the Bistro 7 brand at the Dragon Hotel in Montgomery. We believe the Bistro will be missed as it filled a significant niche in the centre of Welshpool.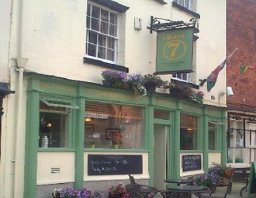 The Tanhouse Inn, Llangyniew had a further change of use application submitted to convert to six houses but this has since been withdrawn. An application was accepted in 2013 to convert to one dwelling though the pub has remained open since. The signage was removed in early April 2016. CAMRA have recently discovered that the pub has now been sold and the new owners are undecided whether to continue as a licensed premises or not. the pub will close at the end of July 2016 and possibly for ever. Would be a sad loss.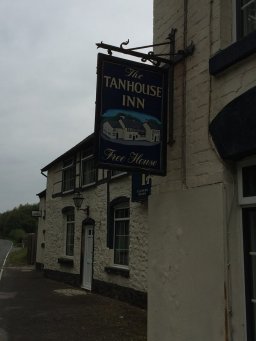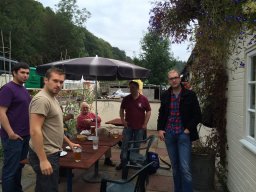 The Waterloo Arms, Abermule closed in October 2015. The pub was owned by Admiral Taverns and was eventually sold in March 2016. Looks like it will be converted to offices and discontinued as a licensed premises. CAMRA will be watching developments closely and will respond when the likely planning application arrives. MyNewtown posted a misleading article about this and we issued the following response.
The Waterloo Arms in Abermule is in imminent danger of conversion to offices by a Manchester based legal costs business. An article has been published on the local MyNewtown website stating they will renovate and convert the former Public House into offices as well as residential accommodation with the creation of 3 new jobs. Indeed the website has stated that this will be good news for Abermule! We need to make general public aware that NO planning application for conversion has been made or applied for at this stage and indicating that this is a former public house is misleading as it's current legal use still apples, despite the pub currently been shut. There are also many in the area that would not consider this as good news despite the websites sweeping statement that it is. Jobs would also be created but this would be the same with an open working pub anyway. When the inevitable planning application is eventually submitted then we shall post the link on this page so the public can rightly comment and express their views. Local CAMRA will support any local resistance to a change of use but ultimately it will be down to the people of Abermule and the surrounding area to decide if they want to save the Waterloo.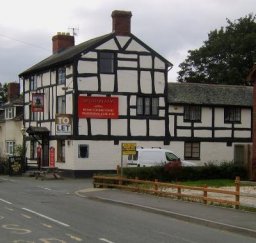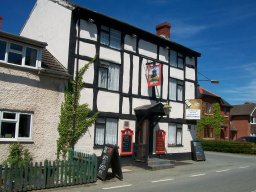 Fantastic news about the Four Crosses Inn. The pub had a planning application to convert to residential last year which was turned down. They resubmitted the application along with a seperate appeal to overturn the original verdict. Both the appeal and the new application have been subsequently rejected and now the owners will be forced to sell. There are currently two prospective purchasers looking to buy and restore the public house back to it's former glory.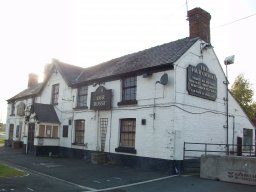 Concerning reports from Dylife that the Star Inn has closed to the public as a pub and is been run as a meditation centre causing upset to the local population. CAMRA will be investigating with PCC this apparent illegal change of use. Currently for sale - July 2016.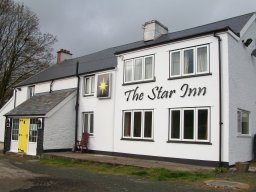 We have two new entries added to Whatpub. On a recent visit to Llansantffraid we discovered that both the Station Bar/Restaurant and the Football Social Club are now selling real ale with one handpump apiece. The Lion Hotel also continues to sell three ales from Stonehouse Brewery and the long closed Sun Hotel is slowly been renovated to eventually return to licensed use.